If you want to develop & release your app,
this is the course for you.
The Goal of This Course

The goal of this course is super simple, DEVELOP AND RELEASE YOUR APP.
Don't worry even if you've never done it before.
I'll show you every step from the beginning to the end.
By the end of the course, you'll be an Android app developer :)
Before Purchase
Please check preview videos so that you can know what kind of videos I created.
I made this course especially for the people who learned the basics of Java.
You can watch every step and create exactly the same app, but I'm not explaining every single code. (Of course, there are many notes and tips on the videos!)
This course is

Non-refundable.
Course Curriculum
Chapter3: Prepare For Release
Available in days
days after you enroll
Chapter 1: Create GameView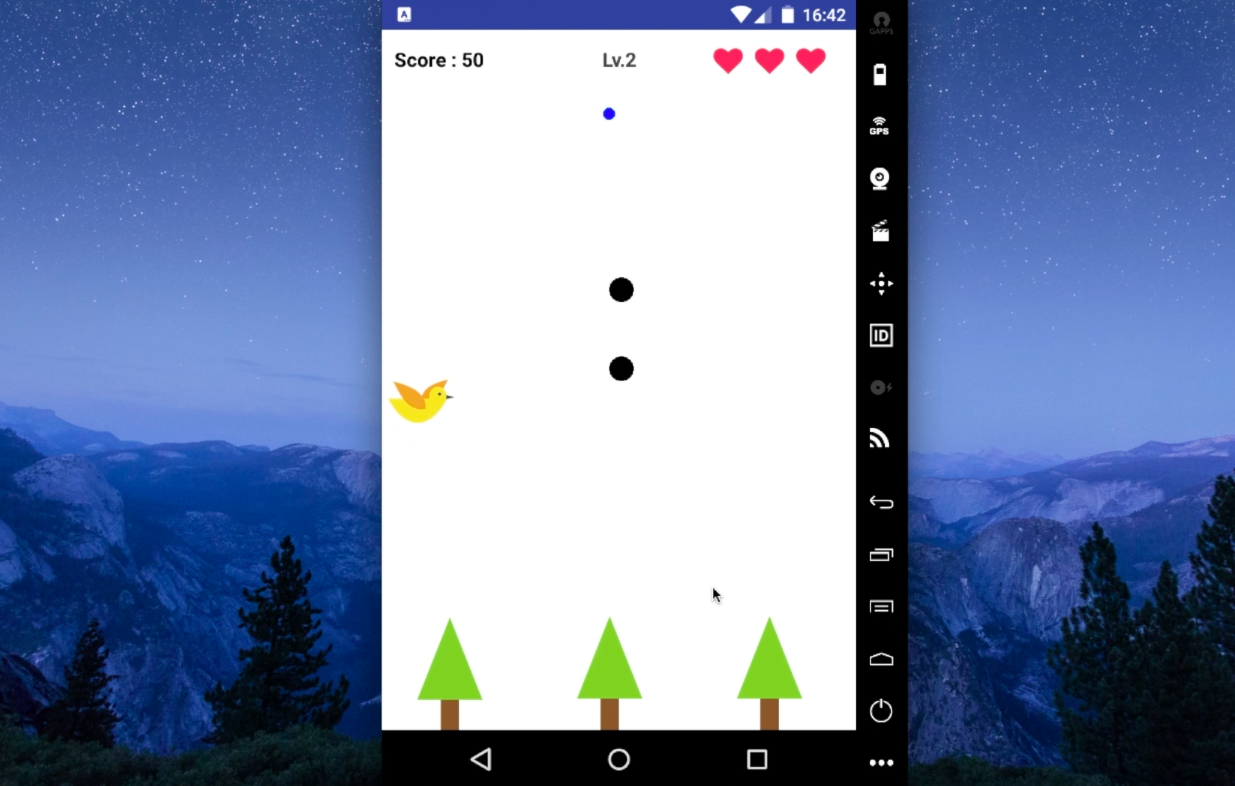 In this chapter, we're going to develop the base functions like:
・Move a bird up and down
・Draw blue and black balls
・Update score

This chapter is completely free, so definitely try it :)
Chapter2: Add More Features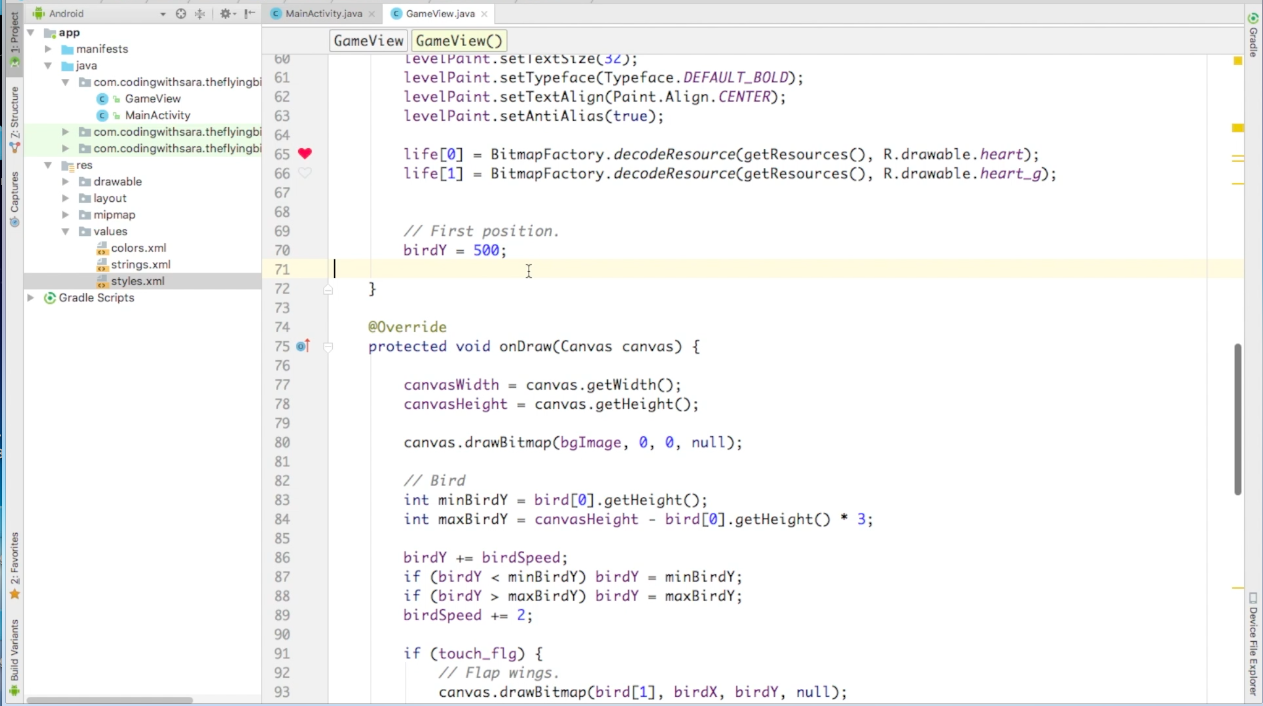 In this chapter, we're going to add more features:
・Level Up
・Increase black balls
・Sound effects
and more!
I'm sure these functions will make your app more fun :)
Chapter3: Release Your App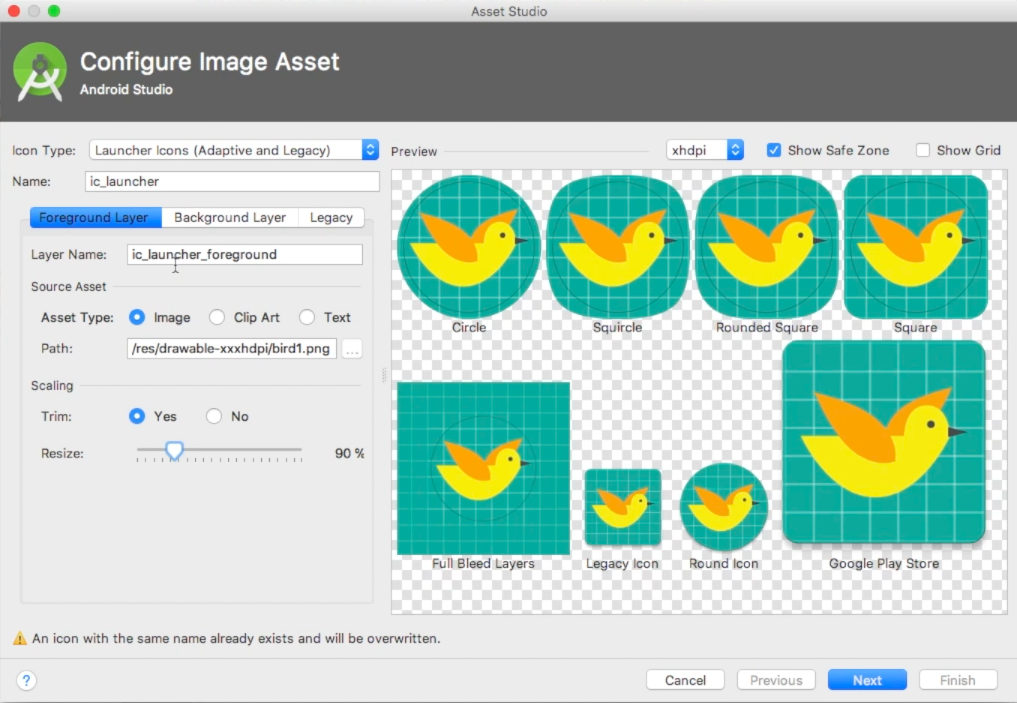 Finally, we're going to upload the app to Google Play Store.
I also show you how to create app icons with Image Asset Studio.
You can easily generate icons for your app.
BONUS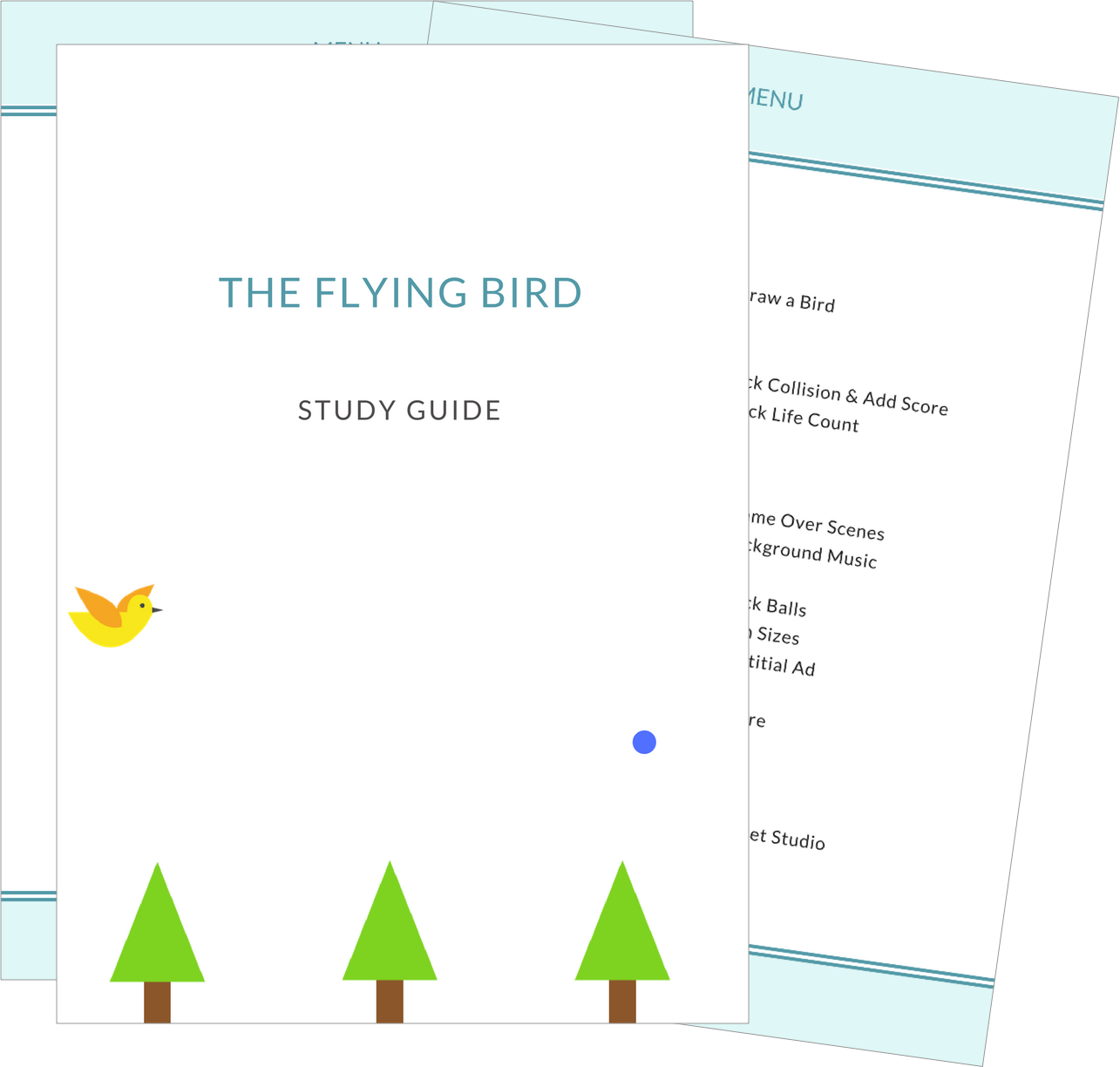 The Bonus Study Guide
This study guide contains lots of images, graphs, comments, etc...
This will help you to get a better understanding of the videos.
Frequently Asked Questions
Can I use the code for my project?
Of course! You can use the code for your project. Giving credit is not required but always appreciated :)
How long do I have access to the course?
After enrolling, you have unlimited access to this course for as long as you like. You can come back anytime you want.
Can I post the code on my blog or Q&A forum?
It depends. If you want to post some of the code online, please hide unrelated code as much as possible. DO NOT redistribute the contents, including sample code, videos, and images.
How can I purchase the course?
You can use credit/debit cards and PayPal. You can also use Apple Pay® and Google Pay™ if available on your device. Please try accessing this page from your mobile devices.
Your Instructor Hi, I'm Sara. I'm working as a freelance programmer in Japan.
Until 2013, I hadn't had any coding experiences and programming knowledge. I also didn't have any college degree. (I still don't have one.)
And now, I'm working as a programmer. I'm developing websites and systems for companies and publishing over 10 mobile apps by myself.
Even if you don't have a college degree or coding experiences, please don't hesitate to try it.

I'm here to help you to learn how to code and become a programmer.
Hope you enjoy coding with me :)


Website: https://codingwithsara.com
YouTube: https://www.youtube.com/codingwithsara
Twitter: https://twitter.com/codingwithsara
Facebook: https://www.facebook.com/cwsara/